Buying with Tina & Brittany
We are dedicated to helping you find your perfect property and navigate the buying process seamlessly.
The service you deserve in a team you can trust.
Helping You Find Forever.
We understand that buying or selling a home is a significant life event, and we are here to ensure a smooth and rewarding journey. With a proven track record of excellence and a commitment to your unique needs, we are dedicated to delivering unparalleled guidance and support. Your goals are our priority, and we pride ourselves on fostering lasting relationships built on integrity and reliability.
Discover the difference of having a trustworthy team by your side as you navigate the world of real estate.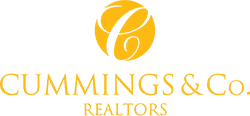 01
Tax Breaks
The U.S. Tax Code lets you deduct the interest you pay on your mortgage, your property taxes, as well as some of the costs involved in buying your home.
02
Equity
Money paid for rent is money that you'll never see again, but mortgage payments let you build equity ownership interest in your home.
03
Savings
Building equity in your home is a ready-made savings plan. And when you sell, you can generally take up to $250,000 ($500,000 for a married couple) as a gain without owing any federal income tax.
04
Predictability
Unlike rent, your fixed-mortgage payments don't rise over the years so your housing costs may actually decline as you own the home longer. However, keep in mind that property taxes and insurance costs will increase.
05
Freedom
The home is yours. You can decorate any way you want and benefit from your investment for as long as you own the home.
06
Appreciation
Real estate has long-term, stable growth in value. While year-to-year fluctuations are normal, median existing- home sale prices have increased on average 6.5 percent ...
07
Stability
Remaining in one neighbor- hood for several years gives you a chance to participate in community activities, establish lasting friendships, and benefit from educational opportunities.
Are you ready to live your dream?
At Cummings & Co., we are bringing together the world's sharpest, most creative professionals across real estate and marketing.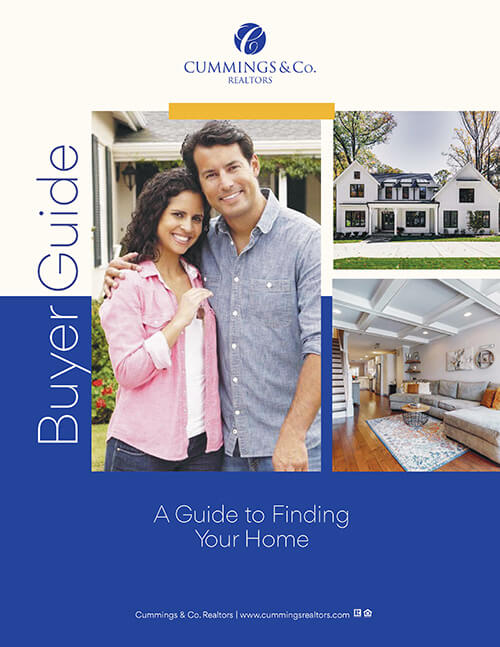 Buyer Guide
A Guide to Finding Your Home
Gain valuable insights and expert advice with my comprehensive buying guide. This guide is packed with essential information, tips, and strategies to navigate the real estate market with confidence. From understanding the buying process to securing financing and making informed decisions, our guide has you covered every step of the way.
Client Testimonials
Hear What My Satisfied Clients Have to Say
"Brittany is a woman of so many talents. She has a solid business background that makes her capable to do a large assortment of careers with care and expertise. She is personable with one and all. She can relate to anyone on multiple levels. She is a caring family woman as well. It is my pleasure to give her a well deserved five star rating!!!"
"Brittany is amazing! She was able to look at what we needed in a home and work with us to find one that was absolutely perfect. She was responsive and patient with all our questions. I highly recommend her!!"
"Tina was extremely helpful with the entire home buying process. I was a first time home buyer and she helped me through every step and made sure I was comfortable and knowledgeable. Scheduling wise she made many accommodations to show me houses with my work schedule. She has a lot of great contacts for contractors and inspectors that made closing a lot less stressful. Would definitely recommend
…
Read More
her for other home buyers!"
Read Less
"I highly recommend Tina. She was amazingly helpful while selling our father's home. Always quick to respond, with her hands on approach and amazing personality. She guided us through the process of selling an estate property from start to finish. She gave us solid advice on what to focus on, and provided great contractor referrals. Tina is the best!"
"Five stars are not enough. Brittany Pedersen is the Broker you dream of having, but have never met. I lost my dad last summer, we had to sell their home in Baltimore, I live in San Francisco. Brittany saw the challenge I had living across country. How could I be available each week to meet with; movers, cleaners, contractors? I've no siblings, no-one in Baltimore to help with this challenge. Brit
…
Read More
tany stepped up like family. She Handled EVERYTHING. She hired services, managed movers and storage, tirelessly arranged showings and engaged potential buyers. She got a Very good price for the home, and oversaw one of the most efficient and clean closings I've been involved in. Integrity, Competence, Tireless effort from start to finish. Brittany Owns the Outcome."
Read Less
"All ya'll, I am going to put this out there... IMO the best Real estate agents in Baltimore are Tina Holmes and Brittany Pedersen... No joke, if you are ever in the market to buy or sell in MD, these women are who you need on your side. The knowledge, professional and amazing personalities make it easy to work with and finding the right home that fits you."
"Tina could not have been more responsive and more helpful! She went above and beyond to make buying our new home seamless. We have bought and sold many homes and Tina is one of the very best realtors we have worked with."
Communities
Find your perfect location
With all the beauty that the area has to offer, it's hard to find the perfect place to call home. My area guides simplify that process by giving you unique market, lifestyle, and demographic insights into each area I serve!